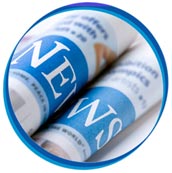 Moving Industry News
The latest moving industry news – latest moving technologies, business news on moving companies and moving regulations. What's new in the moving and storage field. All you need to know about the latest trends.
Be always up to date with the latest news and new technologies in the industry. You are welcomed to submit your moving news – see the "Contribute" page for more info.
Get back regularly for up-to-date news, interviews and coverage of the latest notable events.